What will you be dressing up as this Halloween? For that extra fear factor, you might be thinking of getting some scary looking red contact lenses for Halloween, or perhaps some white zombie eyes! If you are, make sure you don't experience your own scare due to eye damage or infection caused by cheap coloured contact lenses.
Cheap and not so cheerful
Cheap coloured contact lenses may look great, but they can cause temporary or even permanent damage to your vision.
Ill-fitting contact lenses can prevent enough oxygen from reaching your cornea. Even a single night of wearing these contacts can consequently cause your cornea to cloud over, resulting in hazy vision. The longer they are left in, the greater the chance of serious damage, which in the most severe cases, could result in some degree of vision loss.
Badly fitted coloured contact lenses aren't the only problem come Halloween. Improper contact lens usage is also an issue, especially for revellers who don't usually wear them. Common mistakes include:
wearing coloured contact lenses past their expiry date; perhaps fishing out those old red contacts from Halloween a few years back
storing contacts in water
sharing contacts with friends; perhaps when it comes to that point in the night where everyone is jovially trying on bits of each others' costumes.
These all increase the chances of causing damage to your eyes as well as catching an eye infection, which can result in red, inflamed eyes. Infections aren't just uncomfortable but can also lead to vision loss if they aren't caught early and treated promptly.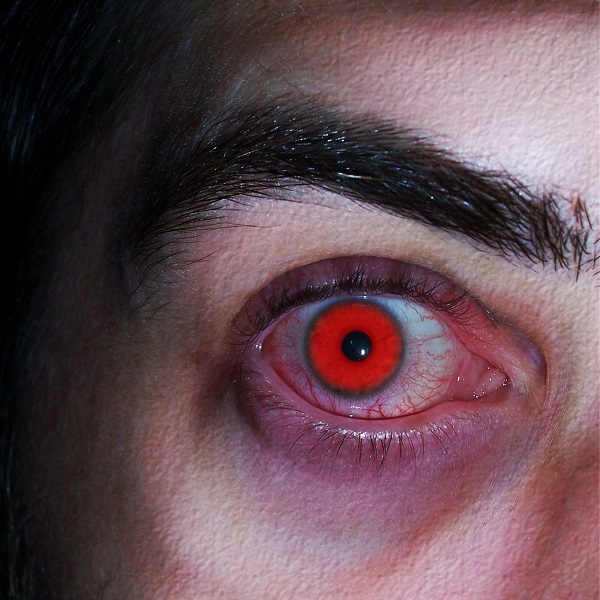 While it may be tempting to pick up a pair of cheap red contact lenses for Halloween from a market stall or online, the consequences for your vision just aren't worth it. What's more, in the UK, it is illegal for unqualified individuals to supply the general public with contact lenses without a signed copy of a contact lens prescription.
How to get contacts for Halloween
While cheap Halloween contact lenses are a bad idea, you can still complete your Halloween look with coloured contact lenses with us this year! We supply contact lenses for Halloween and currently have a promotion running!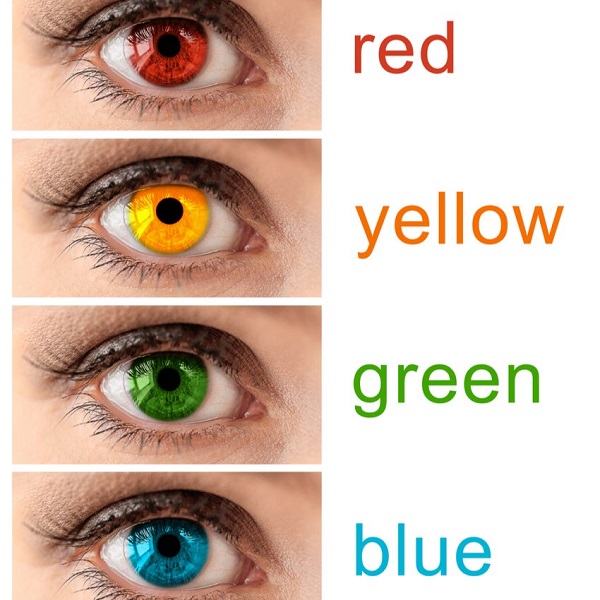 1. Visit our contact lens specialist and get an eye test, contact lens check and a set of lenses for only £60!
If you have already purchases fancy dress contact lenses elsewhere, let us know so we can advise you on proper contact lens care, including wear time, and how to clean and store them in contact lens solution and reminding you never to share your contacts!
Verify your prescription and check that it was updated within the last year. If you are thinking of buying elsewhere, be aware that buying from overseas offers you less protection should something go wrong, so try and stick to UK sellers.
Here at Camden Contact Lens Centre, your Camden opticians, our contact lens specialists would be happy to help you keep your eyes safe and healthy this Halloween. So before you get your spooky red contacts online, book an appointment to see us to get yours from trusted eye care professionals!