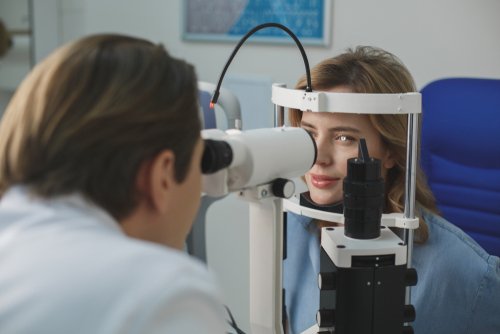 We often take our eyesight for granted, but it's important to ensure that our eyes are healthy by attending regular eye examinations. This means we can catch any problems early before they cause any serious issues. If you've been debating whether an eye examination should be on your "to-do" list, then keep reading. After all, if you get your teeth checked regularly by the dentist, why shouldn't you do the same for your eyes?
Eyes are silent sufferers
Unlike other areas of our bodies, our eyes rarely tend to let us know when there is something wrong. That's why when you attend an eye examination, it's not just your vision that gets checked. Your optician will search for a variety of different issues as well as your glasses prescription, including the likes of astigmatism, lazy eye issues, and problems with eye alignment. This is to ensure any problems are caught early. Your optician will also look for signs of other health issues including diabetes; regular eye examinations enable us to pick up on these conditions.
Opticians are often able to detect abnormalities by looking at your eyes and blood vessels, so it's an important check-up for your health.
Prevent blindness
According to the World Health Organisation, more than 80% of visual impairment is preventable. By attending a regular eye examination, you can make all the difference, but by ignoring the need for regular eye examinations, you could miss any early signs of a variety of diseases. When you miss those vital signs, you could harm your chances of a full recovery and the chance to protect your eyesight. When your optician can look into your eyes, they may be able to see any swelling, macular or blood vessel leaks which are early signs of diabetes, and even signs of complications.
Discover health problems
As well as being able to diagnose particular diseases and disorders, an eye examination can help to spot high cholesterol, high blood pressure, macular degeneration, and more. This can be recognised by examining the blood vessels in the eye, which can only be achieved by an eye examination. An eye test really is a thorough check up – not just for your vision but for your whole body.
At Camden Contact Lens Centre , we believe it's vital to maintain the health of your eyes, so we are committed to providing our patients with regular eye examinations when they need them. NHS guidelines recommend that we should attend an eye examination at least once every two years. If you would like more information about eye examinations and what they entail, or to book your next appointment, then get in touch with us today.